GRIT
Perseverance, passion and mental toughness to achieve long–term goals
The Legal Grit Difference
Client-Focused Service
Working harder & longer to stay the course.
INTEGRITY
KNOW-HOW
strength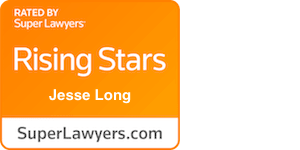 Denied, Underpaid, or Delayed
PROPERTY DAMAGE INSURANCE CLAIM?
Accidents and natural disasters happen and we are here to help you through these difficult situations when they do. If your insurance company fails to respond to your property damage claim, wrongfully denies your claim or fails to pay you the money you are owed to repair your damaged property to its pre-loss condition our team has the knowledge and experience to fight back on your behalf. By allowing our team to advocate on your behalf, we can offer you some peace of mind knowing that we will do everything possible to get you the maximum compensation. Contact our office for a free consultation today!
Legal Grit, your insurance claim attorney in Florida takes all cases on a contingency basis, which means that you pay nothing, and we receive nothing unless you win your case by way of a settlement or verdict.